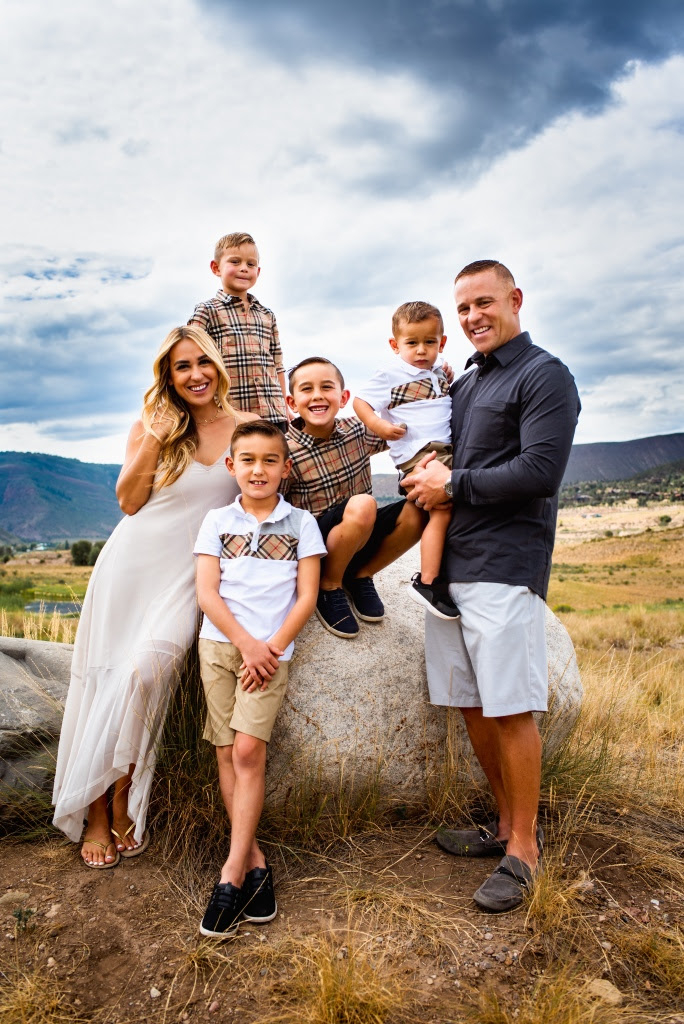 Colorado Summer. Let me start by saying THANK YOU to all of you.. if you're not a loyal story follower you won't know what I'm talking about so I'll fill you all in. My readers actually voted where we went for the summer. It was between California and Colorado. My choice was actually Newport Beach, California and C's choice was Beaver Creek Colorado. The vote ended up being 80% Colorado, which actually surprised me very much! In the end, with the remote location and outdoor activities, Colorado was a Far better choice for our family. Never did I think I would enjoy outdoors as much as I did. We were nonstop and the boys fell in love with CO.
Our top favorite activities were zip lining and white water rafting. Highly recommend both. We did some things that I wouldn't recommend like tubing down the Vail River which ended up being freezing and we kept getting stuck on rocks. But for $30 and a lot of belly laughs maybe I would recommend. 🤣 Wdid a great jeep tour through the mountains and had a picnic at 13,000 elevation. All these activities were booked through Timberline Tours.
For free activities we hung out at Vail Village pirate park and the kids played in the water for hours. We also did a lot of hiking -our favorite spot was beaver creek lake. We found out later that you can cheat by taking up the gondola and walking over so we did that with the big boys on our last day.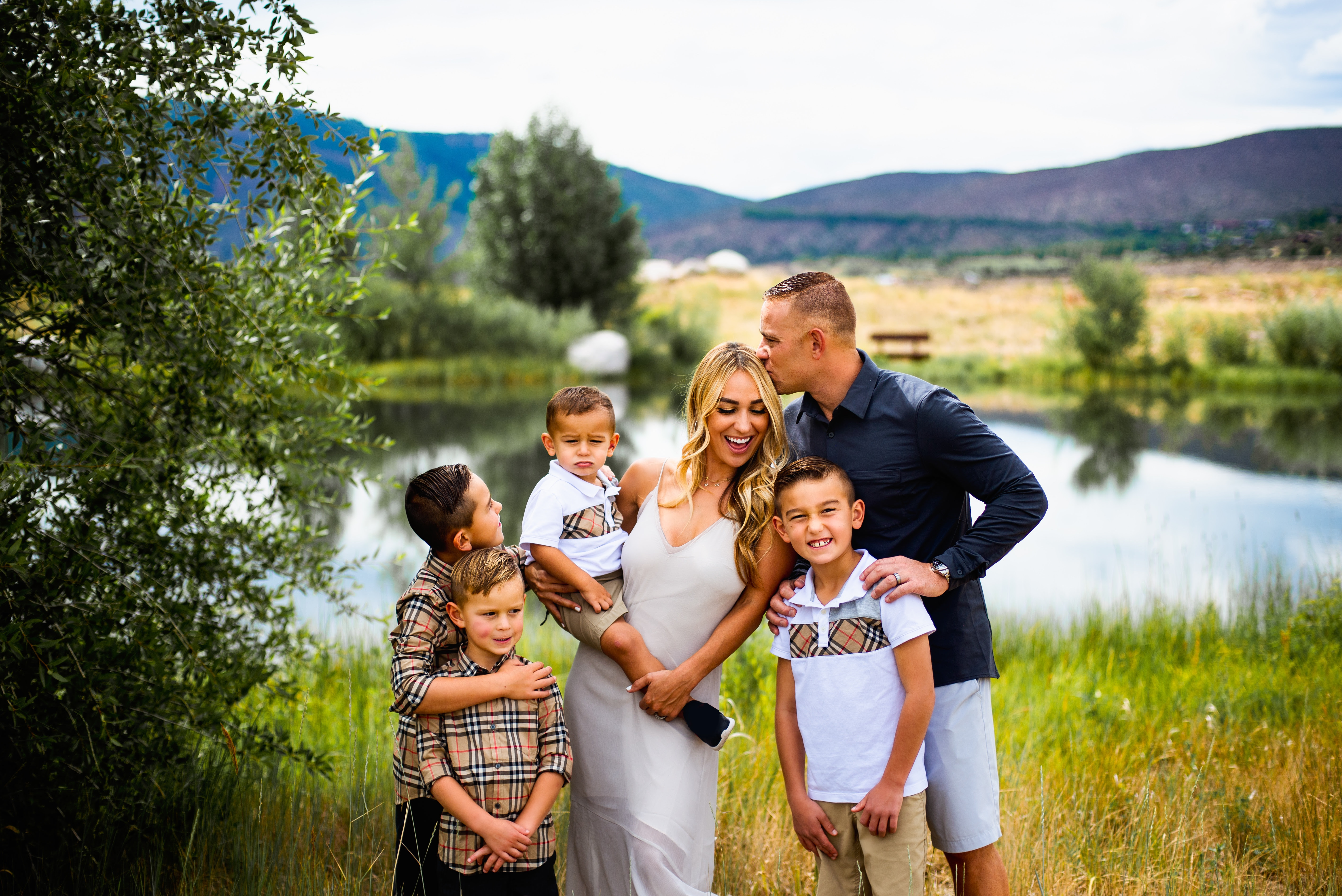 We rode horses (and a pony) at the Beaver Creek Stables. We didn't expect the horses to go up and down steep mountains. Mom and dad were nervous wrecks. 🤣
We took the boys flyfishing. Which in the end I'm glad that they can say they've done it but we would probably never book that again. It's a super hard sport and very expensive.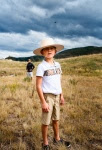 If you ask the boys their favorite thing to do was the zip line experience with Timberland Tours. C and I are both very afraid of heights and after our first couple times we got used to it. I loved it! Well not loved but liked.. 🤣 still afraid of heights.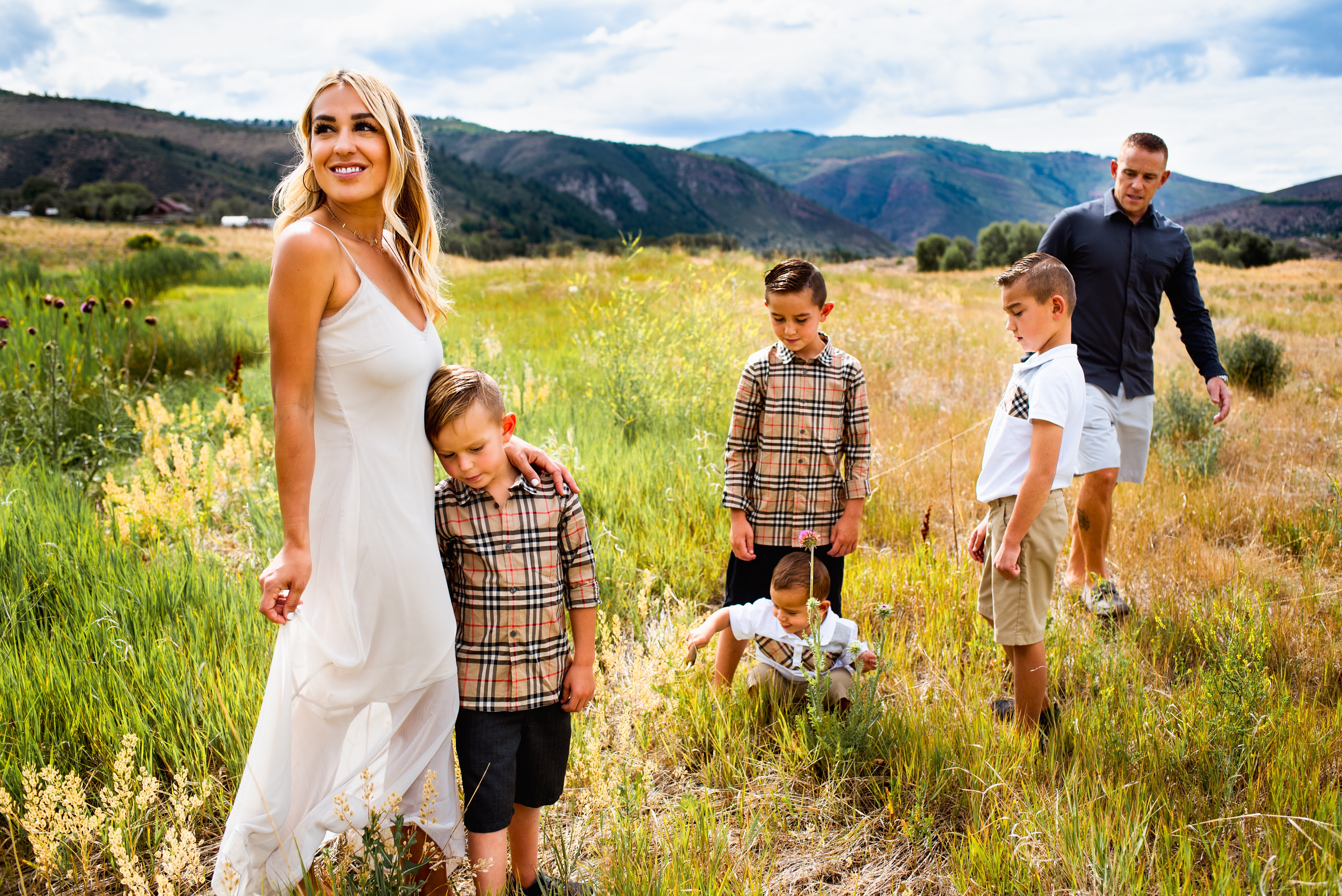 We did the dinosaur discovery white water rafting tour. They took you to a dinosaur camp before the white water rafting experience. If you have adventurous children I would suggest doing the higher level white water rafting tour. The big boys were kind of bored. And had to go back and do the Shoshone tour instead. That was also booked through Timberline Tours.
The boys attended camp at Vail Village (which truthfully they didn't love). I put them in when C was traveling for work. 🤣 They absolutely loved the Rockwall camp in Eagle, CO. Pre Covid they have an awesome camp at beaver Creek Village. But everything was pretty much closed at the time.
Family Photography by: EJ Dilley
We spent a lot of weekends at Nottingham lake. They had an awesome park with a zip line and water rentals available. Highly recommend. You could pack a lunch and spend the entire day here.
We took a 2 Hour Dr. (hungover after drinking the best bottle of wine ever the night before
) to Leadville mining district. Do not recommend. The altitude made us so sick in the museum was definitely not worth the trip. We ended up just going to lunch at rocky mountain taco and calling it a day.
One of the reasons we chose Beaver Creek was because our very close friends have a home there. We are so thankful that they showed us an amazing time in Colorado. We ended up getting away for an adult weekend in Aspen. What an adorable town. We stayed at the St. Regis and dined at Casa Tua.
We rented our villa from Gondola Resort properties for the month of July. We stayed at The Borders Lodge. Our villa had 5 bedrooms. Two bedrooms included 6 bunk beds. Pool hot tub Jacuzzi and all the amenities. Especially a quick walk to downtown Beavercreek. The layout was awesome with the bedrooms. The bunk rooms in TV are rooms were in the lower level. Master was on the main floor. Top floor bedroom for S. We are already planning a stay for spring break. The village of beaver creek hosted nightly activities for the kids and s'mores at the Park Hyatt nightly. We mostly stayed in and cooked but the nights we did go out our favorite spots were Mirabelle, Hooked and Philly cheesesteaks at Pazzos in Vail Village.
I love the fact that there was a beaver Creek village bus that took you anywhere you wanted to go for free. They were literally drop us off at our front door. I have created a highlight "CO Summer" on my profile if you want to see more coverage!
XoA